Good Morning Everyone! I hope each of you are doing wonderful! Today is a beautiful day God designed--and I will rejoice and be glad in it!!
I wanted to share with you a special message...one that has been "penned" on my heart for a very long time. One that started with my father, who has never been one to just go with the grain to make things easier. My father was a busy bee--but I do remember his long "preaching sermons" (how naughty I was to think that) that he would give me anytime he drove me anywhere in the truck. It would be maybe 3-4 minutes of silence....and a deep thought provoking question would be asked of me. I would cringe-thinking rats--how do I answer this. As soon as my answer had been relayed--deep thoughtful sermons were delivered to my young ears.
I think that a common thread my father wove during each colorful sermon was to stand up for what is right--even if it is painful. My father is a typical Southern gentleman--there is no vulgarity in his language needed to convey a point. Yes he held deep rooted beliefs and is quite old-fashioned with a modern BIG hearted twist (just the way I love em). He held tight to his convictions, but he always tried to look at a problem from the other man's perspective.
When good men do nothing, they get nothing good done. To be good, one must do good. The Lord commands his people to do good (
Luke 6:35
;
Eph. 2:10
).
For far too long, many people have let bad things happen. Why? Because they are passive, and want to keep a nice reputation, get along with others, be liked, and so on. Everyone loves a bobbin' head! Yes you are right, yes go ahead, yes I understand, yes I can sympathize, yes I can see why you had to do that, yes I don't blame you, well it's not what I would do, but yes I can see your point.....but is it good for man's soul? Is it good to stand by while others may be bullied, hurt, demeaned, or worse?
EVIL triumphs
Well it's been happening for a very long time in this big ol world. A few instances of when GOOD people did nothing...who were being APATHETIC (indifferent)
*Jesus Christ was lynched with a cat of nine tails and hung to die on a wooden cross.
*Hitler

took over Germany, and almost annihilated the Jewish & Gypsy races. It started so innocently--until it couldn't be stopped. Kristallnacht
*Innocent

women & children were burned on the stakes for being "witches" in Salem, MA
*Families

were destroyed---torn apart, and sold into slavery. This has happened all over the world, not just what we portray happened here in the early start of the USA. It is still happening across the world (sex trading, people trading) yes it is still happening
*Usurpation

of the Native American Indians. This was similar to Hitler's holocaust--but it happened right here on US soil.
*Terrorists

bombed the USA and devestated families and a nation--removing the feelings of safety.
*Children

are forced into slave labor and battle in Africa (tortured, forced into being brutal soldiers) all for the love of a "diamond"....a clear rock.
These are but a very small few examples of what happens when GOOD people do nothing. They think...it's not me, it's not my problem, it's better not to say anything, we should stay out of it....and the list goes on and on. The good people of Germany started small--ignoring small acts of un-kindness, small acts of discrimintion against their jewish counterparts...until one day they could DO nothing. It was too big--it was out of control.
However, we do this same thing in our everyday life. We see there is a problem, small acts of discrimination, small acts of unkindness.....
When you are presented with any situation...it's all in how you choose to REACT. Below are some small examples of modern "priviliged" culture Good People...Doing Nothing (most of us live in this culture--we dont' wake up in the morning in a POW camp, or a rifle aimed at our head, step on a land-mine right outside of our door, etc)
*Gossip--well dont' be friends with "HER" because she is trouble--she did this, she did that, oh my goodness did you hear about so and so......
*Big Head Big Wit--I can't be friends with this person, because Ms. BIG won't like me. I want to do anything I can to be Big's friend--they will help me out...he will benefit me...all the while, yes i might have to TEAR down this person, or that dream, but it's so worth it to have the attention of...
*Floggins will Continue until Morale Improves--well I know he really isn't nice to his wife, and yes I know those children have bruises on them alot, and yes those poor kids outside never have anyone with them....but it's not MY problem she didn't choose a good husband. It's not MY problem those kids are hellish..It's not MY problem they don't have more. It's not MY problem if those kids get snatched because their parents are watching them
*Holier than Thou--well that's a pity that this happened to her, but you know she really didn't live her life right anyway. Too bad about her backwards child, but you know the apple doesn't fall from the tree
*Tough Tina--I really should SAY something or make a hard decision...but it's so much easier to just go along and overfill people with compliments so they will like me. I don' want to say anything to upset anyone, I want to be well liked, I don't want to burn bridges...
Of course we could go on and on about MANY more examples couldn't we? I know many of you are thinking, but what can I do? I am just one person, I can't do much.
YES you can. No act of kindness is EVER wasted. As my mother once told me....
you will never regret being kind to someone but you will regret being unkind.
Maybe you are thinking...I'm not big enough to do anything--YES you are. As Jesus noted...all you need is the faith of a MUSTARD seed to move mountains.
Well I'm not wealthy or powerful enough. YES you are. A kind word, a small gesture, costs nothing but your humility.
We've all been there, but we can STOP doing nothing...and START doing good--STANDING up for what is right...even in the smallest ways.
We are put here on this Earth for a reason I believe. I don't believe we are put here to TAKE the world by the tails and make ourselves the KING of the world, and focus all of our desires and efforts into being TOP dog or the BEST.
We are put here to help others succeed....to serve. When someone emails you and says oh ScrappyLots (fictional) has contacted me to be a designer for them, etc you should REJOICE for them! THANK God for the blessings He has bestowed upon your friend. NEVER let that little seed of envy be sown into your heart. You

know why?
"But if ye bite and devour one another, take heed that ye be not consumed one of another" (
Gal. 5:15
). Those who engage in such behavior are spiritual cannibals.
GOD wants to bless you too! The DEVIL knows it. Your blessing is coming next--but if you allow that seed of envy or malice to be planted in your heart--you will be robbed of your blessing. Can you believe it? Something awesome is coming your way--the Devil knows it. So he sends someone else to plant that seed in your heart. Don't let it happen. Scream from the roof-tops that you are HAPPY for that person! Keep your heart open wide.
Be kind. Smile. Open the door, leave clothes or money outside the neighbor's door, drop that old bike off at the kid's house who never has anything, take the leftovers to the starving cat or dog down the road, watch that child in your neighborhood till they get where they are going, if you see someone being mean--stop them in their tracks, pay that $ the lady ahead of you is short on her grocery bill, give your children their 5 minutes of attention fame, stop the gossip in her tracks, be kind to the girl no one thinks is special enough, encourage someone today with a simple compliment, leave the post it note on the mirror telling someone they are awesome today in the gas station...NOTICE people, and extend the kindness...say that PRAYER for someone who makes you uncomfortable in the store. Feeling uncomfortable is God's way of tugging at your heart--don't ignore the person, or stare at them. Smile and then bow your head and PRAY for them--right there.
Okay Ms. Preach A Lot is stepping down from the podium...but she is giving you a tiny seed. The seed of MOTION....do something. DO good.
Dont' let Evil Triump by doing nothing....by standing idly by because it's easier.
Do not be indifferent, do not stand by and do nothing.
STAND up...be counted....do good...speak against wrong and evil
I am not sure who needed this--but I've learned to stop wondering, and just deliver the message. The more I wonder why I need to speak a truth God has given me, the more God puts me in the middle of situations so I can see it is needed. It's easier Jonah--just to go on to Ninevah, than not! lol!
Love to you all this wonderful Sunday! God is constantly working on me, changing my heart, and I am blessed to call each of you friends on this wonderful Journey called Life.
WINNER!
The winner for last week's Simply Sunday Challenge: Faces is.....#7
Ro Donner!
Look at her adorable card! Ro please email me at kristalstamper@yahoo.com to receive your Guest Designer Blinkie, Peachy Keen face stamps, and Echo Park Splash Kit!
Now on to see the fabulous projects from my amazing GETTING CRICKY DESIGN TEAM!!! Please make sure to click over and leave them each a comment. They would so appreciate it and so would I; plus you will get to know them each a bit more and see more of their fabulous projects!!!
Today my Design Team is featuring the AMAZING pens from Amy Chomas, and some of them are using my newest stamp sets. Amy is a friend of mine who makes pen holders that fit into the Cricut & Sillouhette diecut machines. They fit in where the blade normally goes turning your machine into a doodling tool.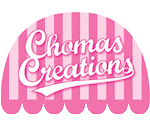 Make sure to hop over to Chomas Creations and check out her pens, embossers, and engravers! Tell her I said hi too! Oh if you are going to buy something Amy gave me a code for you to use that will save you 10%
kandrew10
Our Special Guest Designer Chloe Hill
benefiting Doorways for Women & Children against Domestic Violence
benefiting Storefront Children's Homeless Shelter
Beautiful Friend
benefiting Doorways for Women & Children
Okay now we are ready to see YOUR amazing project!!

Challenge Details:
1. Post your PENNED project by Saturday July 2nd midnight via the inlink tool.
You will need to type your blog post up first and include a link to my blog in your post or photo serving description for inlinkz to recognize it. Lnk to
http://www.gettingcricky.com/
*Make sure to copy your exact blog post link
(If you do not link back to me or put in your exact blog post link--you will NOT be able to link up)
2. Pop up my Blinkie on your blog please (this is important for me to identify your entry)
and I'd love it if you subscribe/follow my blog. I'll admit that seeing my blinkie on your blog is a big deal for me. I figure if you have up a MILLION blinkies on your blog, I'm hoping mine is up there too! lol!
3. Winner receives a Amy Chomas PEN Holder & Glitter Gel Pen set! (Your choice of Sillouhette or Cricut holder)
4. Come back on the 3rd of July to see who wins!
5. Have fun and spread the word!
NOTE:

Please consider turning off WORD verification.
You can still moderate your comments, but leaving on word verification takes alot of extra time for people leaving you comments, and may cause some people to not leave comments. I have mine set to no word verifcation, but moderate.
PRIZES
for the Winner of the Simply Sunday Challenge:
!!!!
&
GUEST DESIGN SPOT HERE AT GETTING CRICKY!
Thanks SO much for joining us and I can't wait to see your amazing
Penned entries
Using pens somehow in your project
(gel pens, journaling pens, pens used in your diecut machines, etc)
projects--open to your interpretation!