Welcome to the Getting Cricky Ustream Event and
Blog Hop where we are showcasing three BRAND NEW sets of K Andrew Design's Stamps! You can order these BRAND new sets--they are shipping now.
This weekend is FREE shipping plus with a $20.00 or more order, you will receive a bonus stamp set: Merci Free!!! eeek--how cool is that??? YES my stamps are still priced below retail even for this special event!!!
Shipping should automatically be FREE, but for some crazy reason it doesn't show free use this code: freeshipfor72
Don't forget you can also BUY my current stamp sets at my retailers: Memory Miser & The Stamp Addict--visit my tab up top! On Sept 10'th, BOTH of these awesome retailers will have ALL of my stamp sets 1-12!!!!
BRAND new STAMPS for PREORDER!! Shipping around 9/2!!! LIMITED quantities--preorder yours now!! All ORDERS with any preorders will be shipped ALL together as soon as stamps arrive (ETA: 9/2)
All of the FUN will start
RIGHT HERE
at the Getting Cricky Ustream Channel at
9pm EST (6pm PST)... So please click on the link and Join the Getting
Cricky Crowd (if you are joining us later, we invite you to watch the recorded
version of the Ustream so that you don't miss out on ANY of the EXCITEMENT!)!!
**MAKE sure to join CHAT (NOT social stream--I do pop out chat--if you are sitting in social stream--you will miss out on the fun and chat!)
We are SHOWCASING these THREE brand new STAMP sets that you can order NOW! Free shipping is on ALL sets. We have sold out of Food for Thought--but you may preorder it; it will be here 9/1 along with my BRAND new SEASONAL stamps that you will get a sneak peek of at tonight's USTREAM! You can also PREORDER these this weekend too with FREE shipping!!! VISIT my store
K Andrew Designs
to see them all!!!

I am SO excited to have my sweet friend Amanda Bodine here from Amanda's Crafts & More as my special GUEST designer for this month's blog hop!!!!
Each of my stamp sets benefit charity. At least $1 per stamp set goes to benefit the charity noted on the stamp set package. I am donating to the following charities: Cancer Angels, Storefront Shelter for Homeless
Children, Intrepid & Fallen Heroes, E. Glaser Pediatric AIDS Foundation, Doorways Shelter for Women & Children (Domestic Violence), Wayside House for Women, Camp Good Days & Special Times, and Autism Research Institute. I will donate $1 for every stamp set sold, retail or wholesale to the charity noted; and over time believes this will add up to some wonderful miracles for these special people. So you can feel good that each time you purchase a K Andrew Designs art stamp set, someone around the country is receiving some good help!
You can learn even more about my stamps (and pick some up for yourself) by visiting my online
store: K Andrew Designs
Tonight on the Ustream, you saw previews for THREE brand new sets!!
Weren't they wonderful???
For my project, I'd like to share the "Winged Things set" that is being released TONIGHT--yay! I have these in my hands, and they are shipping now!
Simple "Chic" Tweet Card: Wind Beneath My Wings
 




FIRST PRIZE: I'm giving away one of my stamp sets to sONE awesome follower who leaves me a comment!!!
BIG PRIZE: I'm giving away a SCRAP N EASEL to one lucky follower who leaves a comment on ALL of my DT members blogs!!!
Now you can hop on over to your next stop: our Special Guest Designer Amanda ......
GET lost: Here is the complete LINE up! YAY!!!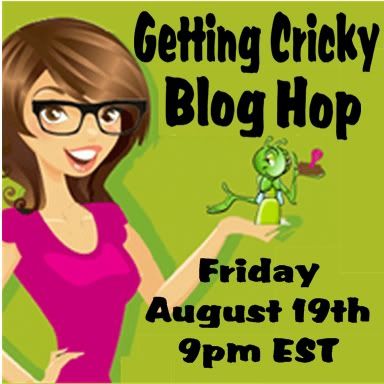 ........................................